Custom Lanyards Philippines
Every once in awhile, you may find yourself wondering: how can you represent your brand without changing your overall look? While this may appear to be a difficult thought, the answer is actually quite simple: wear a lanyard.
What makes lanyard a good choice is that they have significant potential in terms of brand exposure, yet they are minimal enough that they blend in effortlessly with almost all kinds of attire. Whether it be your stylized company name or just your company logo, placing your brand on lanyard is an easy and effective way of putting your brand out there.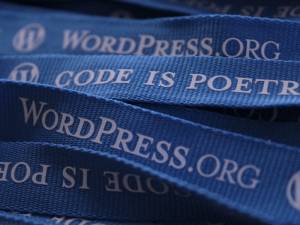 Lanyards
Sublimated Lanyards
Besides keeping your ID safely attached to your body, lanyards are also one of the most widely used methods of representing who you work with. Lanyards go with any type of clothing; and with the right design, can even give your office attire a boost in aesthetic quality.
Sublimated lanyards allow you to create whatever design you want and place it on your lanyard. These lanyards are durable, and their designs will last for years without fading. On top of that, they are cost-efficient, so having a large-sized team won't be a problem.
Silkscreen Lanyards
If you're looking for a type of lanyard that can represent your brand in the form of vibrant colors, silkscreen lanyards are the answer. You don't have to worry about losing the visual quality of your lanyard design when they are converted to material form. With silkscreen lanyards, what you see is what you get.
Regardless of the colors, you use or the kind of art, silkscreen lanyards are guaranteed to keep 100% of the design and message intact. You can rest assured that they can carry your company logo and colors effectively.
Vinyl-Printed Lanyards
With vinyl-printed lanyards, you can expect accuracy in both the design and the colors in the final product. They can be personalized with a wide array of color combinations and design styles, and they will always look high-quality.
One of the most used and preferred printing methods by many, vinyl printing ensures that the design you created is translated into lanyard form without any loss in quality.
Shoelace-Type Lanyards
If you don't like the average thickness of standard lanyards, that's fine. You can instead use shoelace-type lanyards which are thinner but are just as capable of conveying your brand identity. Shoelace-type lanyards are just as durable as other lanyard types.
Shoelace-type lanyards are significantly thinner than other lanyard types but are equally capable of promoting your brand with the right colors and designs.
Check Out Our Custom Lanyards Philippines
Browse our Shop below to find the personalizable lanyards that best suits your business needs. If you can't find any personalizable lanyard that you prefer here, do contact us with a note and our sales specialist will be glad to help you source.
Other Corporate Giveaways/Gifts We Provide
Here's a list of other corporate giveaways or gifts that we supply, all customizable with your business branding/logos.
Can't Find The Lanyards That You Want To Personalize In Our Shop? Let Us Help You Source For One.