How Personalized Stationery Contributes to Your Brand Identity in the Philippines
No matter what technological advancements are made in the next couple of years, pens and papers will never become obsolete. They have been around—and relied upon—way before most work processes become dependent on technology.
On top of that, notebooks and stacks of documents are more synonymous to offices than laptops and smart devices. This is why you can use custom stationery as a part of your brand image.
In a way, stationery is unique compared to the other ways of building brand identity. Unlike the others, its immediate purpose is not to promote your brand or to connect with customers, but to store information through notes. Incidentally, this gives stationery a huge advantage, as it is a guarantee that all offices will have stationery inside them, making it one of the most accessible ways of creating a brand identity.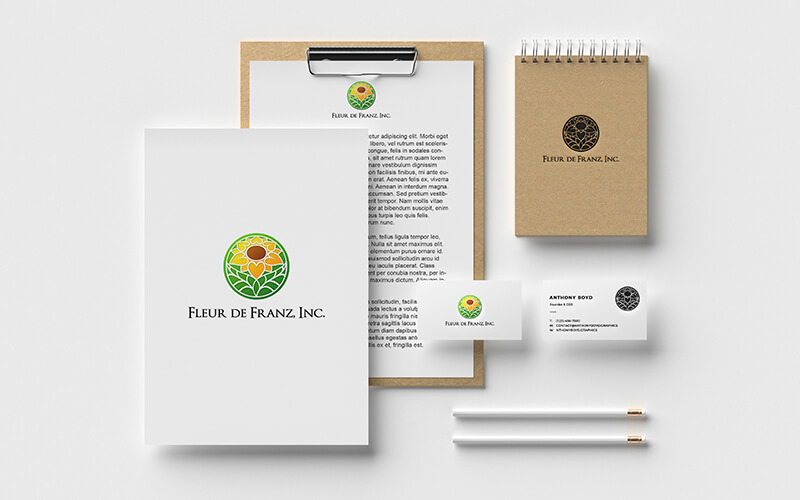 Why is personalized stationery different from the other brand identity promotion methods?
As mentioned above, what sets stationery apart the most from the others is that it isn't directly intended for brand promotion purposes. It's made to be written on, and it just happens that all offices have stationery, making it easy to connect with your brand identity.
What this also means is that custom stationery will never go to waste. It's a complete guarantee that they will be used by your team members. As long as people in your office need to take notes—which is basically all the time—stationery will be needed.
The main benefit of custom stationery in terms of brand promotion is how they can make your office look more uniform and professional.
You can even bring them outside of the office, and they won't lose any of their effect. People will still be able to see the branding on your notebook or planner, which instantly gives an impression that you're on business. They also work well in client meetings, as this will subtly inform your clients that you take professionalism and your company image very seriously.
In short, custom stationery is unique because of the combined traits of usability, uniformity, and brand image benefits. You really can't go wrong with them.
Need well-made personalized stationery? Hit us up
We at Acton offer professional branding services, from graphic designs to custom stationery in the Philippines. You can count on us to create the perfect designs for your business.
We'd love to show you what we could do for your brand identity, and help you attract customers. Talk to us.
Other Design Services We Provide
Our Competencies covers beyond Personalized Stationery to include these services
Talk To Us To Get Quick & Professional Personalized Stationery Quote!