Why Your Menu Design Should Be One with Your Brand Identity in the Philippines
There are many factors that make up a restaurant's overall identity: the building itself, the theme and decor, the kind of people that work there, and the quality of the food and the service.
But there is one factor that is often overlooked in favor of those mentioned above: menu design.
It's true that the main reason people visit restaurants is to enjoy the food, but that doesn't mean that menus are only good for introducing customers to the available dishes. Menus are also part of the brand identity, and should therefore be one with the image the brand exudes.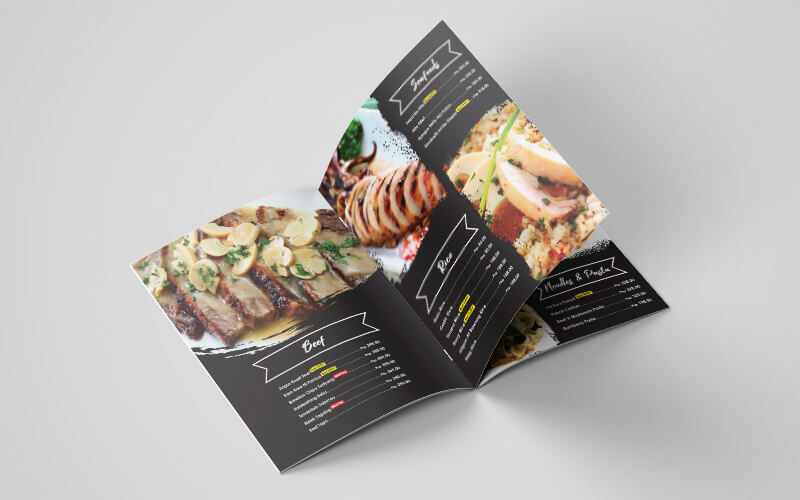 How impactful are menu designs to your brand image in the Philippines?
As mentioned earlier, the many characteristics of a restaurant collectively work together to form a single and unique identity. This also means that it's going to be too easy to notice if something is off.
It is because of this reason that five-star restaurants live up to their five-star reputation. This is embodied in everything they do, from their staff's quality of service to the quality of their menus. Their menu designs are created in a way that will remind you that you are eating in a high-end restaurant—not just through showing the food they serve, but also with the general quality of the menu and its remarkable presentation ability.
What makes menus effective? First and foremost, of course, is the image quality of their products.
Second is the build quality of the menu itself. More specifically, the materials used. You can expect top-class restaurants to make use of more expensive types of paper in their menus to maintain their brand image.
Last but certainly not least is the visual layout. This should be in line with the brand image and appealing enough to perfectly complement the food that the menu is presenting.
These are all elements of menu design, which, when executed correctly, can help in establishing your brand identity and making a strong impression on your customers.
No need to look for the best menu design services provider
Here at Acton, we understand brand image very clearly, thanks to our team of highly competent professionals and our years of experience working with A-list clients in the country. Whether your restaurant is small or huge, or traditional or contemporary, we can create the perfect menu designs for your brand.
Want to see what we can do for you? Talk to us.
Other Design Services We Provide
Our Competencies covers beyond Menu Design to include these services
Talk To Us To Get Quick & Professional Menu Design Quote!