Office Desk Accessories Philippines
We carry a wide variety of Office Desk Accessories such as Notebook Organiser, Ball Pens and Mouse Pads commonly used in the office desk which are ideal corporate gifts for your valued stakeholders, partners or customers!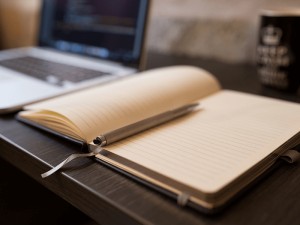 Leather Notebooks
Despite the rapid and continuous rise of modern technology, notebooks remain to be an absolute must-have for office employees. Their availability, ease of use, and reliability simply cannot be paralleled.
Regardless of whatever advanced technology comes out in the next decade, notebooks will always be needed in offices. Their sheer simplicity and usability make them great gifts to any type of client, and they will surely be appreciated.
Leather is known to be a premium material that can be used for a variety of purposes. Having leather notebooks are a powerful sign that your brand is highly professional and dedicated to doing business.
Ballpen
Plastic Pens
In terms of portability and versatility, nothing comes close to ballpens. They are, by far, the quickest and easiest way to take notes whenever you need to. Using a ballpen that carries your brand is a guaranteed way to evoke professionalism as well.
Plastic pens are inexpensive, but are every bit as good as any other pen types when it comes to usability and promoting brand identity. This makes them an excellent option when handing out corporate gifts to a large number of people.
Metal Pens
Despite their small size, metal pens are one of the staples of business, and are often associated with signatures when closing deals. In fact, they can even be considered part of formal suits, and they contribute to your professional presence.
Branded metal pens are a unique way of wishing good luck to your clients. They are very useful, and serve as a small reminder that they are in business with a company that values its brand identity.
Mousepads
Mousepads help in making your team's work a bit easier, and they are one of the easiest ways to promote your brand identity. Almost, if not, everyone uses a computer (and a mouse, by extension).
This means that inside every office are computer tables, and mousepads resting on top of them. This makes mousepads one of the best corporate gift options. They also provide an easy opportunity to showcase your company logo.
Check Out Our Office Desk Accessories Philippines
Browse our Shop below to find the personalizable office desk accessories that best suit your business needs. If you can't find any personalizable office desk accessories gift that you prefer here, do contact us with a note and our sales specialist will be glad to help you source.
Other Corporate Giveaways/Gifts We Provide
Here's a list of other corporate giveaways or gifts that we supply, all customizable with your business branding/logos.
Can't Find The Office Desk Accessories That You Want To Personalize In Our Shop? Let Us Help You Source It.