Custom Wristbands Philippines
Silicone wristbands are a relatively small type of accessory, but they're easily noticeable. Wristbands are easily seen when you're writing something down, using your phone, or are shaking hands. By simply resting on your wrists, silicone wristbands containing your brand logo can do a lowkey yet effective job of promoting your company.
Silicone wristbands are easy to reproduce, durable, and aren't expensive. Silicone is one of the most used materials in the world today, thanks to its general flexibility and ability to represent colors well. Silicone wristbands with your company colors and logo for your team is never a bad idea.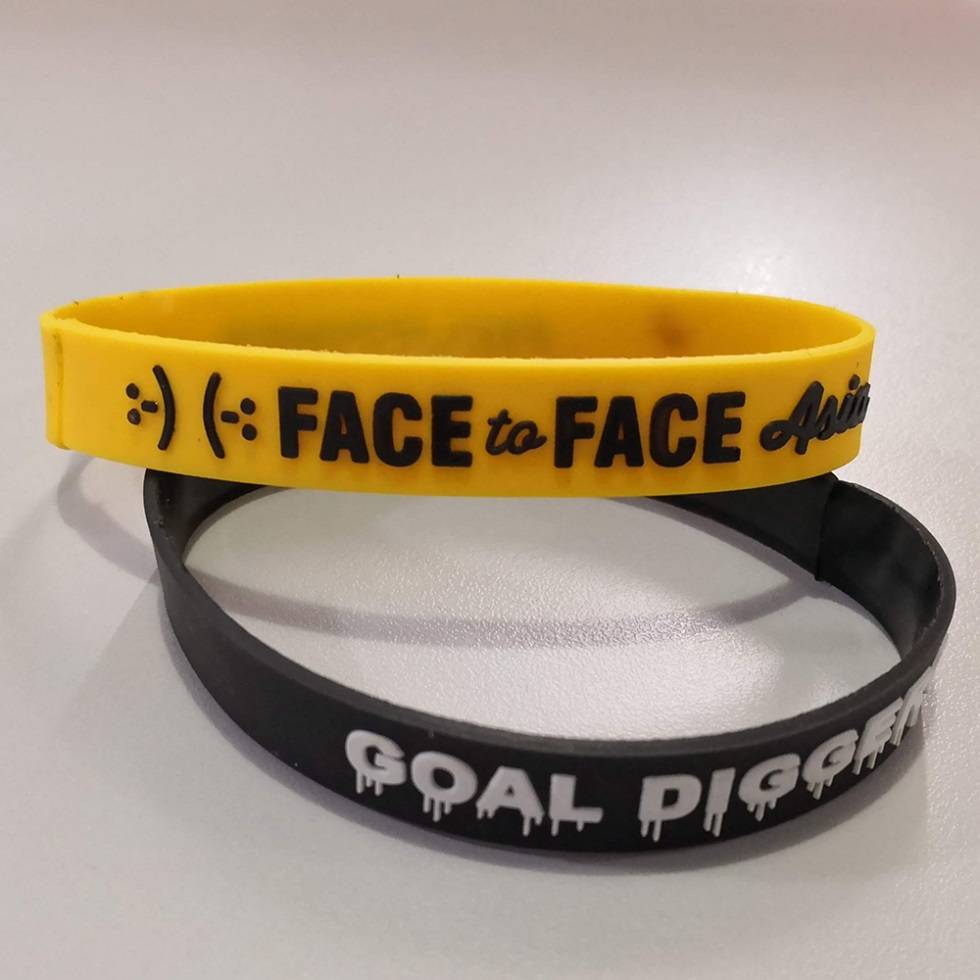 Check Out Our Custom Wristbands Philippines
Browse our Shop below to find the custom wristbands that best suits your business needs. If you can't find any custom wristbands that you prefer here, do contact us with a note and our sales specialist will be glad to help you source.
Other Corporate Giveaways/Gifts We Provide
Here's a list of other corporate giveaways or gifts that we supply, all customizable with your business branding/logos.
Can't Find The Wristbands That You Want To Personalize In Our Shop? Let Us Help You Source For One.