Understanding What Visual Graphic Design Can Do for Your Business in the Philippines
Today, it's impossible to find a brand that doesn't make use of visual graphic designs to establish their identity. Be it through company logos or website designs, graphic design is omnipresent in businesses across several industries.
Visual Graphic design plays a central role in creating unique brand identities as well as building good marketing strategies in the Philippines.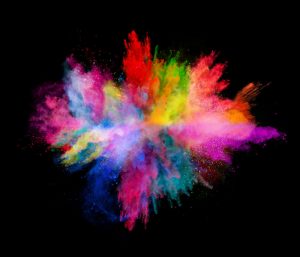 How does visual graphic design work?
Visual Graphic design appeals to the sense of vision, and utilizes it to deliver your brand image's message to the desired audience. Graphic design is still one of the most reliable marketing mediums, and it won't be changing anytime soon.
While it has evolved from storefronts and billboards to what we currently have in the form of websites and digital logos, its purpose and its effectiveness remain the same. Understanding how graphic design functions, however, is only the first step to using it to your brand's advantage. It's very possible to come up with a corporate logo or website layout that is fundamentally superior in terms of visuals, but that doesn't automatically mean it's good for your business.
Visual Graphic design encompasses a huge array of concepts that collectively work to form a greater message. Getting the right message across is always more important than creating something that's only visually appealing.
How do you know if the design is working for your brand? As an example, take a look at your brand logo. The first thing to consider is if it looks good. The second, and more important one, is if it reminds you of your brand and its purpose.
At this point, you'll be able to differentiate a good design from the right one. A good design is great to look at, but the right design is essentially your brand in visual form. The latter is what you should aim for.
Let us handle all your visual graphic design needs
Acton prides itself not just in creating gorgeous and engaging visual graphic designs, but also in its ability and experience in understanding exactly what the client needs for their brand. We create designs that are elegant on their own and are further amplified when combined with the brand they're representing.
Our team is composed of talented professionals who have the skills and experiences necessary in creating the perfect visuals for your brand. You can rest assured that we will deliver precisely what your brand requires. Do you have any visual graphic design needs? Let us help you out with that.
Check Our List of Visual Graphic Design Services
Other Design Services We Provide
Our Competencies covers beyond Brand Identity to include these services
Talk To Us To Get Quick & Professional Visual Graphic Design Quote!